The Scarlett Purlpernil
Happy Easter. In honor of the holiday and extra egg dye I present: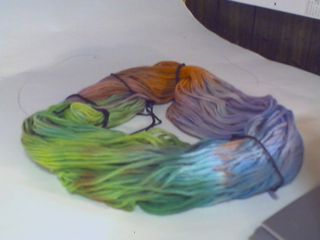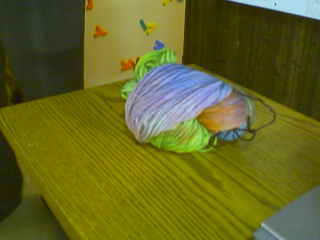 I need to go out and buy egg dye when it goes on sale tomorrow.
Update on the
AVC
. I am on my last sleeve. The lace pattern is now stuck in my brain. I am sooo tierd of it. Thankfully, after this piece I can block and assemble it. Then all I have to do is knit on the ruffle. That will at least be a change of pace.
An earflap hat with a
Boa
crown and two braids is calling my name. It will be a nice quick project. Just what I need after a couple big things. Maybe then
Myrna
or
Angelina
. For Myrna I have a pretty milk chocolate colored superwash wool named Smart and
Knit Picks Hollyberry Merino Style
for Angelina.