Hey Ho and up she rises
I finally finished the invitations to Lil'un's birthday party. I ended up doing each one by hand, so there are quite a few designs. These three are my favorite...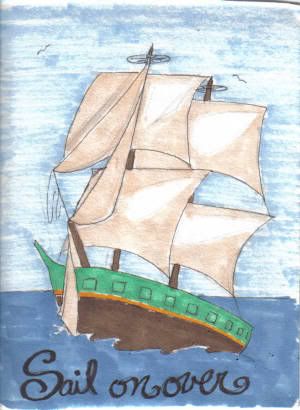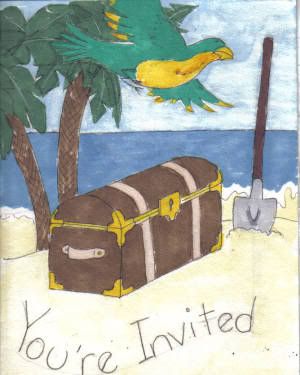 I was going to do some major cleaning tonight, but a stuffy nose and a headache prevent it. I'm going to have to start serious cleaning tomorrow, or it'll never get done.
No knitting done, if I try with my head all stuffy I'll just screw it up and have to frog it. Sigh, colds suck. Goodnight.