SP goodness and pictures galore
My Secret Pal sent me a wonderful package.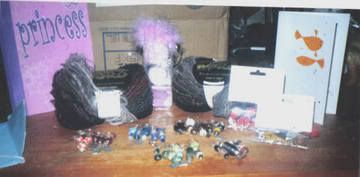 She sent me some yummy Noro, a bunch of awesome stitch markers, some cute ladybug and safari animal buttons, a sparkly princess journal and some sparkly body powder. Here's a somewhat better picture of the Noro: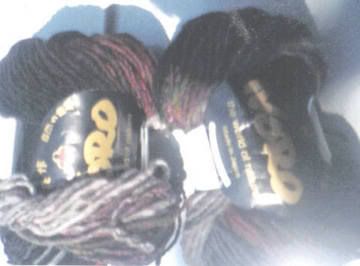 I have such a nice SP. Thank You!!!
Here's my recent FO's. I'm gearing up for Christmas presents, if you can't tell.
First up is a New York Yarns Wild Thing scarf. It's the flamingo colorway and I added a dk. green fingering weight yarn.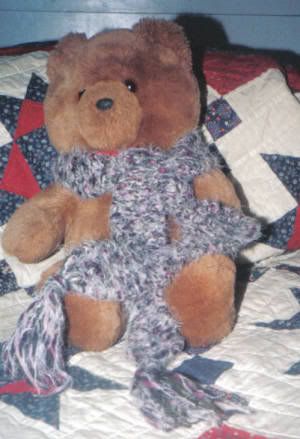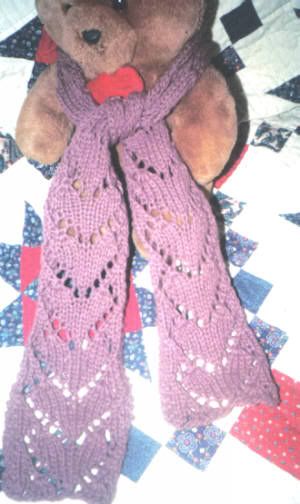 Next I have the Knitty heart scarf made of Jager Chamonix. Unfortionatly, they have discontinued Chamonix, it's super soft.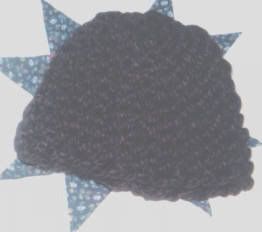 lace cap from Midnight Knitters pattern. I just need to crochet a flower.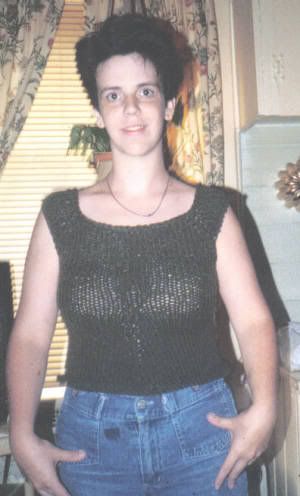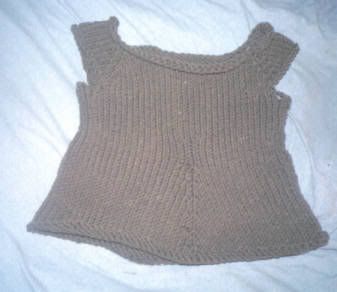 Ballet top from Loop D Loop. It only took one day to make. The only change I made was a round of single crochet along the bottom to minimize curling. Awesome pattern; I am definatly making some for Christmas presents.
UFO's
I'm making the front border on Gatsby. Here it is freshly off the needles.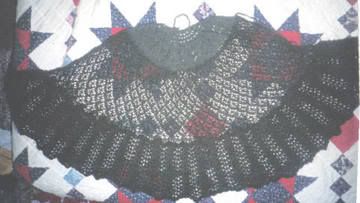 I'm also making another French Market Bag. It's made from some dyed Wool of the Andes. This time it's going to be deeper.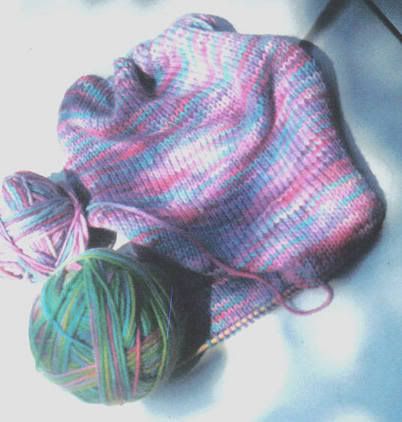 Finally I'm making Angelina from some hollyberry Merino Style. Not much to see, but: