Gatsby pics and my WIP shawl.
I finally blocked gatsby and took some pictures. Here it is mid block. I'm thinking of keeping the points.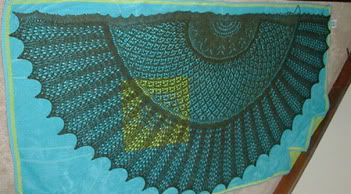 Here are some closeups. I ended up blocking it upside down.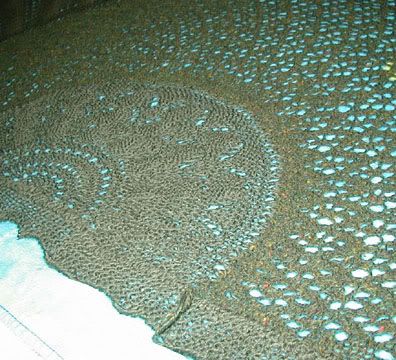 Now that it is blocked and actually a semi circle I am quite pleased with it. I was a bit woried. I guess it's true what they say about lace knitting and blocking: It's like magic.
Here's my VK knit and crochet shawl. I'm nine rows from the end of the knit half. Hopefully it will be blocking tonight.