1 FO and 2 new projects!
I finished Lil'uns sweater last night. He's absolutly delighted. Unfortunatly, he can't wear it until it cools off. Here he is modeling it for me: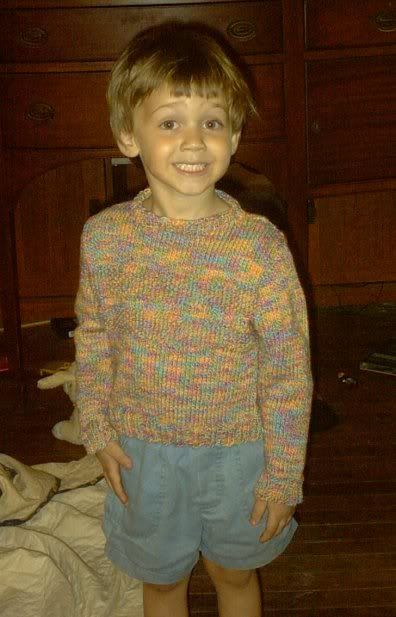 It's made with 3 skeins TLC Cotton Plus in the Jazz colorway. I used The Handy Book of Sweater Patterns and just threw in two seed stitch stripes. All in all I am pleased with it, but the next sweater I make for him will be seamless, because sewing seams suck. :P
I've started swatching for the
Modeknit Corset Top
I'm using Classic Elite Premier, a cotton/ tencel blend. It's not cooperating, so I'm going to have to tweak the gauge a bit. I think I can just get away with going up a size. Here's the yarn in all its glory: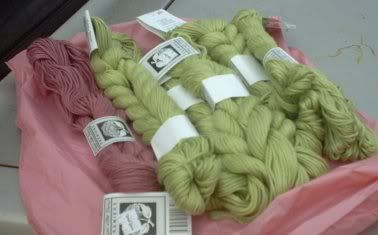 Finally, I'm starting another shawl. This one may go to my MIL, if she likes it. It's called the Spider Web Shawl and can be found
here.
I have 3 skeins of Alpaca Cloud in the Tide Pool colorway. That ought to be enough. If it isn't I can make the border a different color.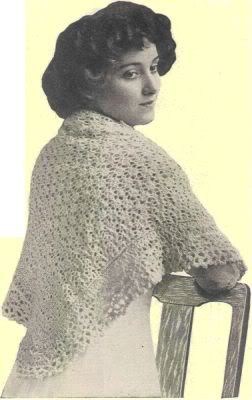 I'll swatch it tonight and see where it gets me. Hopefully it does better than the Corset top.