Hello, again
Whew, we've been busy around here. I've finally found some time to get online.
My secret pal sent me some neat stuff. She sent some pretty pink mohair, some stretchy sock yarn, Mary Englebert buttons, a set of bamboo #4 DPNs, and some point protectors. My picture is kinda bad, so I'll replace it with a better one when I get a chance.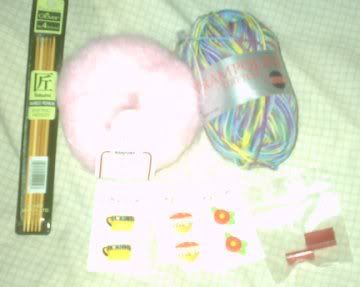 I have been getting some knitting done. Here's FMB#2. It's made out of the dye your own Wool of the Andes. Two full skeins were barely enough. It's a little floppy, so I may throw it back in the wash a bit longer.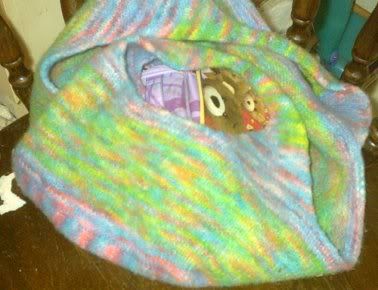 I'm in the middle of seaming LIl'uns sweater. Next one, I swear, will be seamless. I keep forgeting how much I hate seaming. :P It's made out of 3 skeins of TLC Cotton Plus. It's very soft. He can't wait to wear it.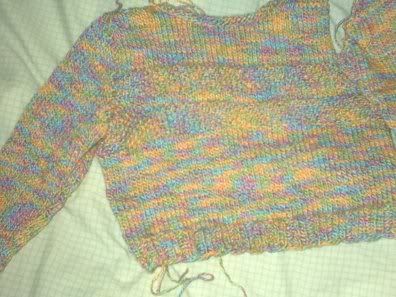 My MIL's cousin wanted my MIL to make her a comfy shawl. She sent 300 yds of this yarn: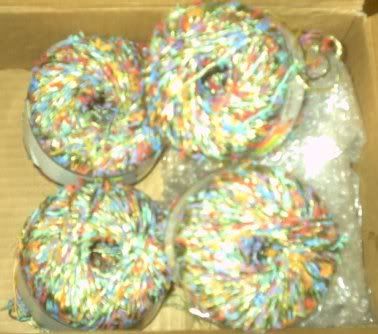 It's neither comfy, nor nearly enough, but she got a good deal on it. Only $3/ ball.