The Miracle of Blocking, clearly illustrated
I just finished swatching for the Spiderweb Shawl. Instead of worsted weight, I am using some lace weight, so I swatch and block carefully. Here's the unblocked amorphus blob: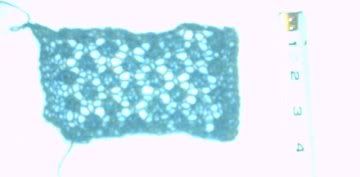 Excuse the lousy photography, but it wasn't much to see anyway.
Now check out the nice, big, square blocked version.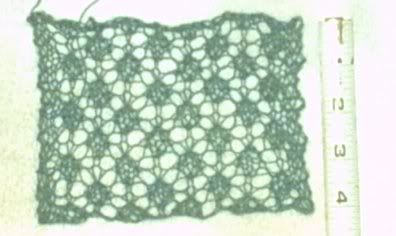 It ends up being 5sts/7.25rows per inch. Not bad. Now I just need to figure out hwo big I want it.