The Holey cardi
I finished the hole in the back of the Dreamcatcher Medallion Cardi. I am just so pleased. check it out.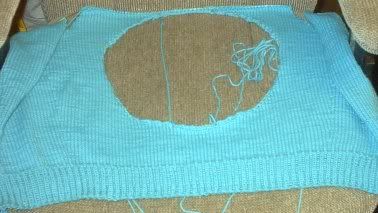 I really like Cotton Ease. It is knitting up so well and my abused swatch still looks good. Now if we can just get LB to not discontinue it and come out with better colors. I did write them about it; maybe if enough people complain they'll change their minds. There's always hope.
Here's one of the front bits, complete with button band and about 3/4 of the neck shaping complete.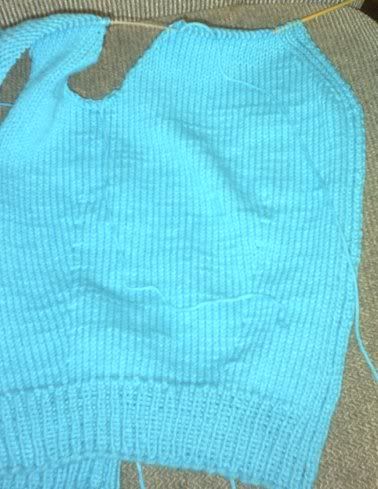 I should finish the bodice by tomorrow and then I can start the sleeves. I think I'll knit them both at once. Having 4 balls tied to my work at once makes only 2 seem easy. Ciao