Medallion Cardigan finished
It's Done! YAY! There is one problem in the pattern. On the sleeve cap it says to dec1 stitch EOR 6 times, then dec1 stitch every row 6 times. Bind of all stitches (11). It should read dec 1 stitch at each end of EOR 6 times,then decrease 1 stitch each end every row 6 times. Other than that it finished easily. I even have pictures: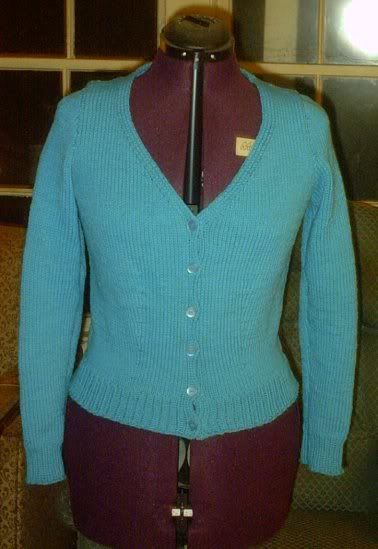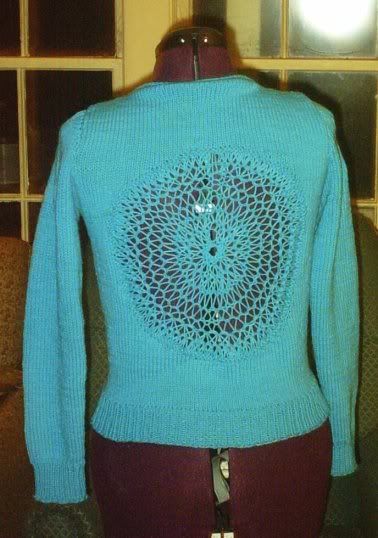 I used four and a half skeins of LB Cotton Ease in popsical blue. I wish I could get more; it's an awesome color. The pattern is from Loop D Loop.