A long December
Long time, no post. December has been a bit stressful. I've had bill issues and long work hours to keep me distracted from blogging and knitting. I hope to update more often now.
Lil'un had a nice Christmas. He was thrilled over his leap pad, RC car and his robot. I got a new pair of boots, jeans, and a silver bullet blender.
I have been doing some knitting. I started another Gatsby shawl for my MIL, but she doesn't like the yarn (Rowan DK soft), so I am making it for me. It's soft and fuzzy and knits up nicely.
I am also making a sweater for hubby's grandma. It's going to have a cabled yoke and I'm going to cardiganize it...eventually.
I found some pretty tubular yarn at Big Lots the other day. 2.99 a skein. It's Schachenmayr Lipomo Lame. It's pretty and blue with a silver thread running through it.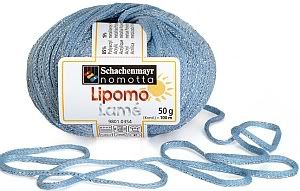 I bought 1200 yds worth. I'm trying to figure out what to do with it. the gauge is 18sts/ 26 rows. I'm thinking about the Modeknit Corset top or giving the Adrienne Vittidini cardigan from last spring another try. Does anyone out there in blogland have any other ideas? The gauge is a bit small for W from knitty.