Haikus and walking sticks
Hello all, Haiku is coming along kind of slowly, mostly because it's kinda boring and too hot here. I just need to make sleeves. Here's my progress:
I also am working halfheartedly on a Top Down raglan (TDR). I'm using that jumbo skein of selfstriping boucle and YOs for the raglan seam. I may do something fancy on the sleeves with the left over Haiku yarn and I think I'll put some shaping at the center or something.
I think I figured out what to make one of my cousins for Christmas. It's from 05 Summer VK. I'm going to use some recycled hot pink chenille.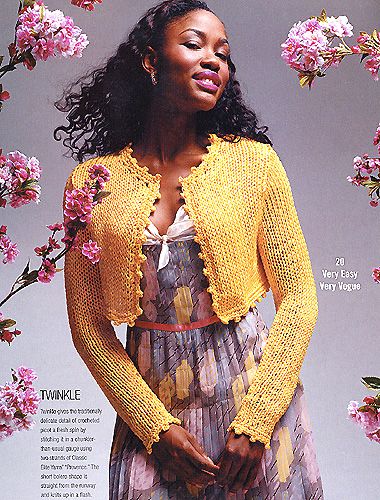 While cleaning my room I found an old walking stick I made from a sapling in the back field. I used a wood burner on it with a dogwood motif and initials.