Flash your stash along!
It's a day early, but what the heck.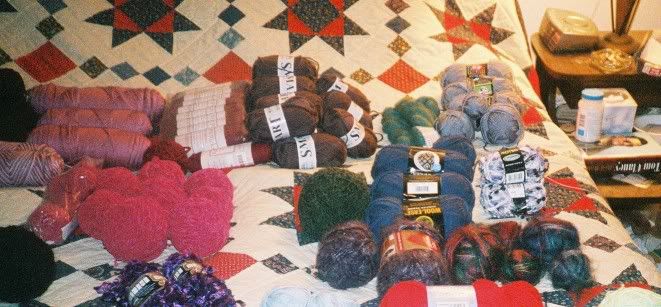 There is my KP merino style and alpaca cloud, Smart superwash (bought for 2.50/sk), some recycled hot pink chenille, LB microspun and woolease, King Cole and Sublime mohair and assorted acrylics. The Boa in the front is now a hat.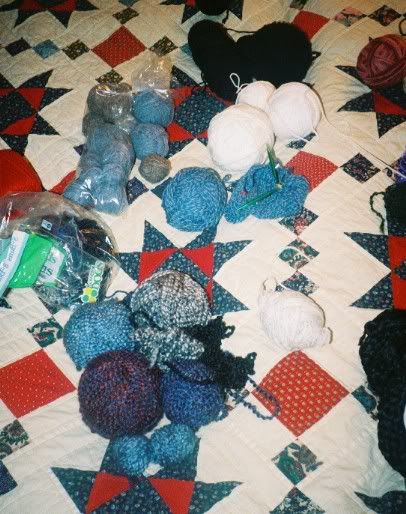 Homespun oddballs and half a fuzzy foot in Patons Classic Merino.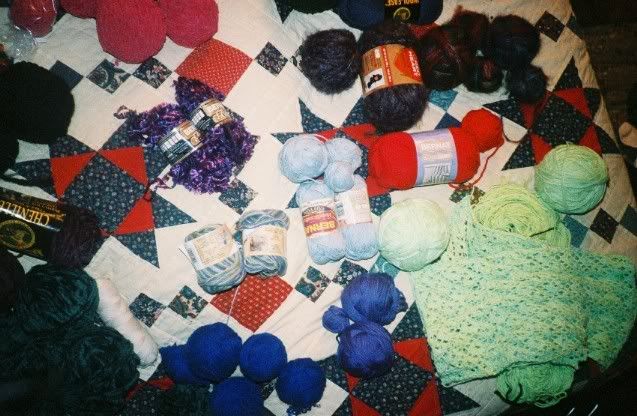 Cotton and a cotton WIP. Also my purple cashmerino knockoff, a bit of my huge chenille collection ($1/ skein, but I probably wouldn't have bought it if I knew how annoying ang wormy it is), and some recycled angora blend yarn.
My flash didn't work. This is just a closer picture of most of the stuff in the first pic up there.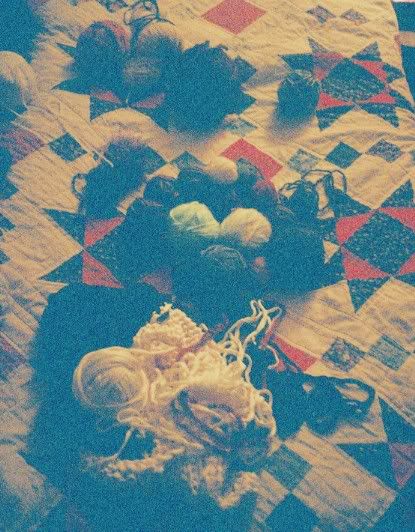 Wow that's a bad picture. Oddballs mostly. The only thing of note is the huge nylon ribbon yarn I am recyling there in the front.
Not pictured are 11 balls of
LB Cool Wool in Khaki
(half off YAY) and a new skein of LB Fishermans wool for dying.
Well that's about it. I do have a couple whole sweaters hiding around here, but I didn't get pictures of them. I can't wait to see everyone elses stash. So exciting!